FMHS Hub


Teaching and Learning Hub

FMHS Hub


Teaching and Learning Hub
How can I provide academic support and guidance to students?
Getting started
Orientation
How do I provide academic support?
What resources can I draw on?
What is Effective Academic Support?
Providing support for students on academic programmes is one of the key roles of a university teacher. Here we are talking not just about providing students with an engaging learning environment in which the conditions have been established for engaging students with the teacher, the content and with one another. Here we are talking about looking more specifically at what individual students might need by way of support.
Students come from a wide range of backgrounds and with varying experiences and expectations from their course of study. The support that you provide for students will consequently vary. Some students may require very little support, others (perhaps because of previous educational experiences, if English is a second language or their domestic circumstances) may require much more support.
By academic support, we usually mean supporting students to achieve the learning outcomes of the programme so that they can move successfully into employment or further study. Academic support therefore includes:
working with students to set educational objectives;
clarifying course content and helping understanding;
providing guidance to individuals about assignments and research projects;
creating and agreeing upon learning contracts;
academic tutoring; and
providing one-to-one advice on specific topics.
Sanjay Garg talks about academic support:
Click to view the video (requires Flash Player).
Although teachers are not usually expected to provide a wide range of learning support for individual students, you do need to know where and how to refer students who need support. This includes the regulations, guidelines and processes pertaining to your course or programme that students need to be aware of in order to study and graduate. The University web pages that include information for current students is a good first port of call for both you and your students' Academic information.
How Do We Know What Support to Provide?
It is very important that you identify the learning needs of students in order to provide the right level, type and amount of support.
Being aware of students' educational attainments and experiences prior to entry is a starting point for identifying learning needs. However students entering with what might seem very similar qualifications or levels of attainment can actually be very different. Carrying out early formative assessments or diagnostic tests helps to identify areas of weakness or where students may struggle. Making yourself aware of assessment results throughout the course or programme and speaking with students who are borderline or failing early on so that you can make a learning plan also helps to identify students who may be struggling.
Many students, particularly those studying at university for the first time, mature students or those who have come from overseas, may be in particular need academic support. Typical areas for support may include study skills (such as revising, planning learning, time management, using the library and online databases), academic writing, numeracy and data handling and writing in English.
The University provides workshops and sessions for students to improve their skills, see the Academic and Learning support pages for details of the wide range of support services.
Kate Snow talks about the services offered by the FMHS Student Support Centre:
Click to view the video (requires Flash Player).
Glenis Wong Toi outlines the types of assistance the University's Student Learning Centre offers staff and students:
Click to play the video.
See also How do I determine the learning needs of diverse student groups? for more information about identifying learning needs.
Mediation
You may find that you have to deal with disputes in your role of providing student support, guidance and supervision.
In spite of the best efforts by both staff and students, disputes, disagreements and conflicts do arise in a university context. They may be between individual students or between students and staff.
It is the role of mediation services to help in resolving disputes. Visit the mediation services website for more information about the service.
Action
Satisfactory performance in Student support, guidance and supervision can be achieved through e.g. providing accessible, appropriate academic support and guidance and through maintaining good interpersonal relationships with students.
You can start an ePortfolio record to evidence your progress towards satisfactory supervisory performance.
Satisfactory performance can also be evidenced through
completing the University of Auckland requirements
for supervision of students. Merit might be evidenced by being proactive in meeting the academic and
pastoral needs of students
and/or through evidencing planned, negotiated, timely and appropriate
supervision of research students
.
Taking it further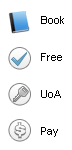 The Centre for Academic Development
The Centre for Academic Development provides a list of resources to support doctoral supervisors.



The School of Graduate Studies
The School of Graduate Studies has overall responsibility for the development and oversight of policies and procedures for graduate programmes, and for the promotion of graduate study and advocacy for graduate students.



The Student Learning Centre
The Student Learning Centre (SLC) provides professional development for University of Auckland students. The Centre facilitates the acquisition of effective academic learning and performance skills in students, and helps those who encounter difficulties in their studies. Academic tutors teach process skills that are crucial to academic success.
Add to myEportfolio
If you need to log in:

FMHS staff - log in with NetID/UPI. Registration is not required. Affiliated members, e.g. clinical teachers who don't have NetID, can register for an account after clicking 'Login'.

What is myEportfolio?
Questions regarding access

How can I provide academic support and guidance to students?
"A teaching philosophy can help you to reflect on how and why you teach. If you don't have a teaching philosophy, you might want to consider writing one. You can take a look at What makes a good teacher? to get started. If you already have a teaching philosophy, you might want to reflect on how the work that you are doing here fits with that philosophy".